Greenhill Fire Apparatus
These are the trucks that we currently have in service
ENGINE 9 A
2002 GMC E-ONE
This engine is our primary engine. It has a 1250gpm Hale pump and a 1000 gallon booster tank. It carries all structure fire equipment including SCBA's, K-12 saw, ladders, axes, deck gun, various nozzles and foam.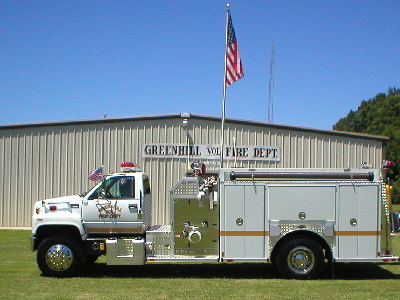 RESCUE 9
1982 CHEVROLET E-ONE QUICK ATTACK
This is our Rescue/Medical truck. It rolls on EMS calls and Wrecks. It carries BLS medical supplies including and AED. It also serves as our Rescue Truck and carries our Phoenix Rescue Tool and equipment.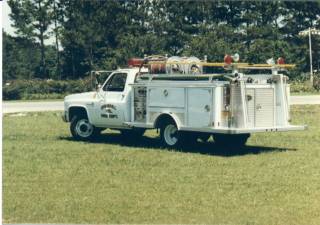 TANKER 9 A
1987 MACK
This truck serves as our primary tanker. It carries 2250 gallons of water and has a Hale 350gpm pump.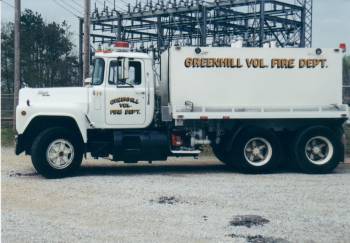 TANKER 9 B
1980 INTERNATIONAL TANKER
This truck serves as our mutual aid truck. It carries 3000 gallons of water and a Hale Floating Pump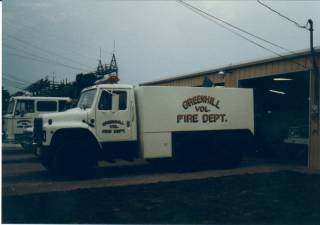 ENGINE 9 B
1981 EMERGENCY ONE PEMFAB
No Photo Available at this time.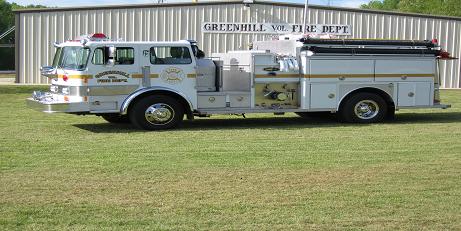 BRUSH TRUCK 9
1986 CHEVROLET
This is our brush fire truck. It carries 250 gallons of water and a 100 gpm pump. It also carries axes, rakes, flaps, Indian packs, and chain saw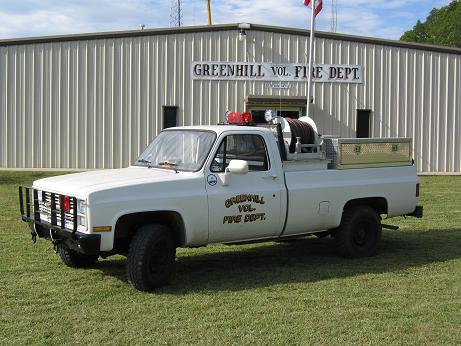 BRUSH TANKER 9
1961 WHITE DUECE
This old reliable truck serves two purposes. It's primary purpose is a brush truck and goes places that most won't go. It also serves as a tanker on structure fires. It carries 1250 gallons of water and has a Hale pump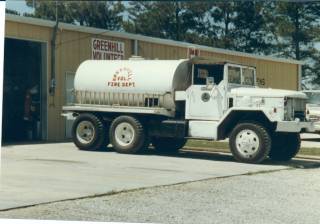 Engine 9 C
1966 FORD WARD LAFRANCE
This is the backup engine that rolls out of Station # 2. It carries all the equipment required by ISO for structure fires. It has a 750 gpm Hale pump and carries 1000 gallons of water